Easy Italian Wedding Soup (Extra Lean Ground Beef)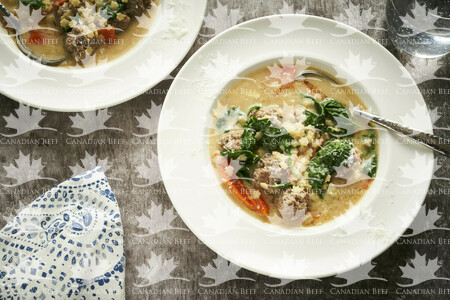 File information
File type
Options

Original file

3.5 MB, 7490 × 4996 pixels (37.42 MP)

63.4 cm × 42.3 cm @ 300 PPI

JPG
Request
Download
Contributed by
Suzanne Raymond
Metadata
Notes / Caption
This recipe was adapted for the Gateway program. It was part of Phase #4 recipe development. It features Extra Lean Ground Beef.
R00311

Other name for this recipe - (Easy Italian Wedding Soup)

Quick and easy, this simple soup is super tasty and satisfying. Pastina or "tiny pasta" can be found shaped in rounds, stars or alphabets, but you can also use orzo, tubetti or mini shells.
Search for similar resources