Double-Up Shepherd's Pie (Extra Lean Ground Beef)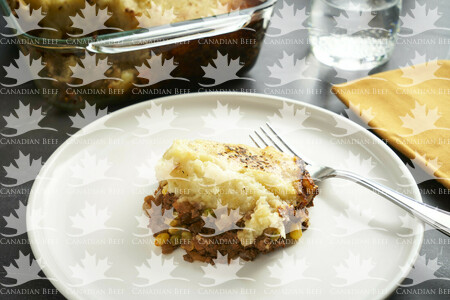 File information
File type
Options

Original file

1.5 MB, 7490 × 4996 pixels (37.42 MP)

63.4 cm × 42.3 cm @ 300 PPI

JPG
Request
Download
Contributed by
Suzanne Raymond
Metadata
Notes / Caption
This recipe was adapted for the Gateway program. It was part of Phase #4 recipe development. It features Extra Lean Ground Beef.
R00310

Other name for this recipe - (Double-up Shepherd's Pie)

This doubled-up recipe makes 2 pies, so you can bake one right away for dinner and tuck one away in the freezer for a future meal or to take to a friend in need. You can also choose to just bake the entire recipe in a 13 x 9-inch (3 L) baking dish to serve a large family or if you want to have leftovers; it's also the perfect casserole for pot luck events.
Search for similar resources