Classic Cabbage Rolls (Extra Lean Ground Beef)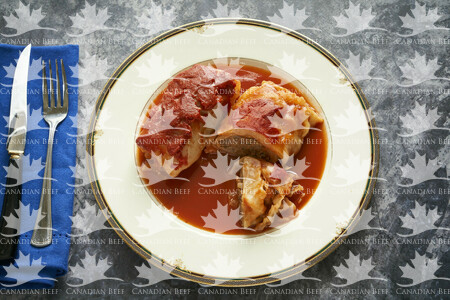 File information
File type
Options

Original file

4.0 MB, 7477 × 4987 pixels (37.29 MP)

63.3 cm × 42.2 cm @ 300 PPI

JPG
Request
Download
Contributed by
Suzanne Raymond
Metadata
Notes / Caption
This recipe was adapted for the Gateway program. It was part of Phase #4 recipe development. It features Extra Lean Ground Beef.
R00309

Other name for this recipe - (Classic Cabbage Rolls)

Although not difficult to make, cabbage rolls do take some time to prepare and assemble but are well worth the effort. Although not traditional, you can substitute basmati rice for the long-grain rice. Serve with simple boiled potatoes, steamed green beans and a dollop of sour cream for a decadent and cool finish.
Search for similar resources