Swedish-Style Beef Meatballs (Lean Ground Beef)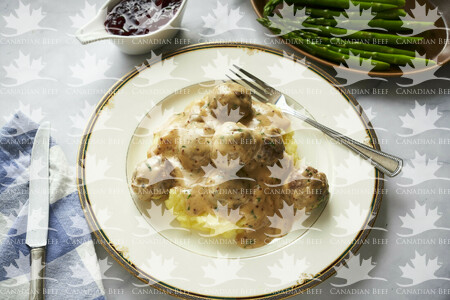 File information
File type
Options

Original file

2.4 MB, 7477 × 4987 pixels (37.29 MP)

63.3 cm × 42.2 cm @ 300 PPI

JPG
Request
Download
Contributed by
Suzanne Raymond
Metadata
Notes / Caption
This recipe was adapted for the Gateway program. It was part of Phase #4 recipe development. It features Lean Ground Beef.
R00332

Other name for this recipe - (Swedish Meatballs)

Old-fashioned Swedish meatballs in a creamy beef gravy offer simple and hearty comfort food that never goes out of style. Serve with cranberry sauce if you can't find traditional lingonberry jam. Spoon meatballs and sauce over egg noodles, mashed or boiled potatoes or rice.
Search for similar resources