Speedy One-Pot Ground Beef Rotini (Lean Ground Beef)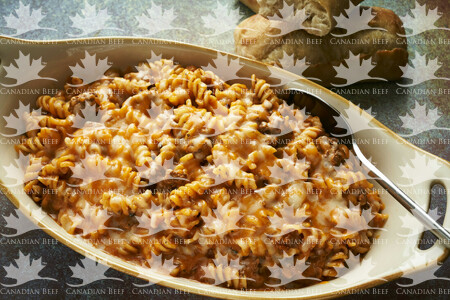 File information
File type
Options

Original file

2.7 MB, 7477 × 4987 pixels (37.29 MP)

63.3 cm × 42.2 cm @ 300 PPI

JPG
Request
Download
Contributed by
Suzanne Raymond
Metadata
Notes / Caption
This recipe was adapted for the Gateway program. It was part of Phase #4 recipe development. It features Lean Ground Beef.
R00331

Other name for this recipe - (Speedy One-pot Beef Rotini)


Perfect for busy weeknights, this one-pan wonder pasta gets finished with shredded Italian cheese for a saucy and ooey, gooey dish that the whole family will love. Rotini pasta is used in this recipe, but you can substitute with your favourite short-cut pasta, such as fusilli, penne or medium shells.
Search for similar resources