Easy Beef Lasagna (Lean Ground Beef)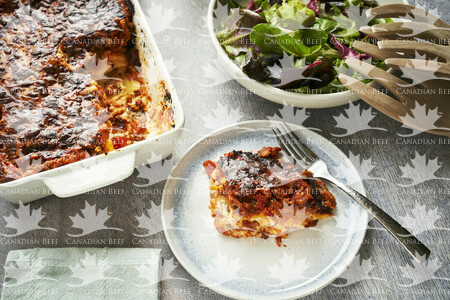 File information
File type
Options

Original file

4.2 MB, 7477 × 4987 pixels (37.29 MP)

63.3 cm × 42.2 cm @ 300 PPI

JPG
Request
Download
Contributed by
Suzanne Raymond
Metadata
Notes / Caption
This recipe was adapted for the Gateway program. It was part of Phase #4 recipe development. It features Lean Ground Beef.
R00329

Other name for this recipe - (Easy Homemade Beef Lasagna)

With fresh lasagna noodles, three cheeses and a simple beefy tomato sauce, this baked lasagna is comfort food at its best! You can substitute the fresh basil with a few tablespoons of basil pesto if you don't have fresh on hand. Serve with a mixed green salad to complete dinner.
Search for similar resources