Pepperoni Pizza Beef Burger (Lean Burgers)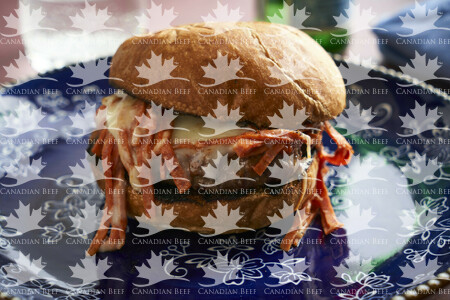 File information
File type
Options

Original file

1.8 MB, 7490 × 4996 pixels (37.42 MP)

63.4 cm × 42.3 cm @ 300 PPI

JPG
Request
Download
Contributed by
Suzanne Raymond
Metadata
Notes / Caption
This recipe was adapted for the Gateway program. It was part of Phase #4 recipe development. It features Lean Ground Beef Burgers.
R00333

Other name for this recipe - (Pepperoni Pizza Burger)

This kid-friendly burger will get rave reviews from the whole family. You can change up the flavours by switching up the toppings–for example, for a Hawaiian pizza-inspired burger, substitute ham or bacon for the pepperoni and add a grilled pineapple ring.
Search for similar resources