Roasted Red Pepper and Feta Beef Burger (Lean Burgers)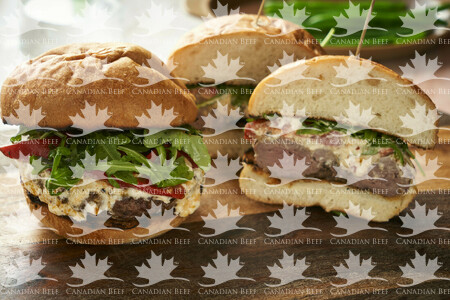 File information
File type
Options

Original file

2.6 MB, 7490 × 4996 pixels (37.42 MP)

63.4 cm × 42.3 cm @ 300 PPI

JPG
Request
Download
Contributed by
Suzanne Raymond
Metadata
Notes / Caption
This recipe was adapted for the Gateway program. It was part of Phase #4 recipe development. It features Lean Ground Beef Burgers.
R00335

Other name for this recipe - (Roasted Red Pepper and Feta Burger)

A combination of zesty Mediterranean ingredients come together in this tasty burger recipe. Serve as burgers in a toasted bun or over lettuce leaves, or transform into a grain bowl by serving over cooked rice or quinoa.
Search for similar resources