Time to BEEF Up your Red-Meat Knowledge!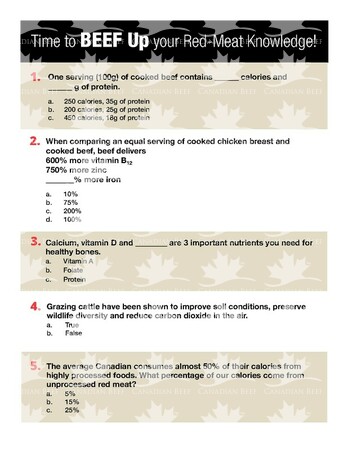 Original PDF File

155 KB
Request
Alternative files

Red Meat Quiz_Red Meat Quiz_10 questions_REV9.20.22.zip

5.6 MB
Request
Contributed by
Suzanne Raymond
Metadata
Notes / Caption
This quiz was designed to engage consumers and health professionals in a fun and educational way. Questions tackel mostly nutrition topics with a few environment questions included.

Search for similar resources